Cresco Labs Inc. (CSE:CL), one of the U.S. marijuana stocks, reported third-quarter 2019 financial results on November 26, 2019
SmallCapPower | December 2, 2019: Cresco Labs Inc. (CSE:CL) (OTCQX:CRLBF), one of the U.S. cannabis stocks and a multi-state operator (MSO), reported Q3/19 financial results on November 26, 2019, after markets closed. Results were highlighted by a net loss of $8.5M on net revenue of $36.2M, with adjusted EBITDA of $3.1M.
For Our Complete Coverage Of Canadian Marijuana Stocks Click Here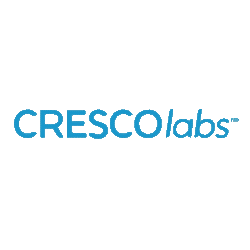 Mixed results with revenue growth of 21% quarter over quarter. Revenue of $36.2M missed the Street's estimate of ~$38M. Revenue growth was due primarily to increased sales in California, where wholesale revenues doubled, as well as solid growth from Pennsylvania and Illinois. Its net loss of $8.5M also missed the Street's estimate of a $6.9M loss, while adj. EBITDA of $3.1M beat estimates of $2.5M.
Gross margins contracted by 7.5%, to 35.5%. Gross margins were 35.5%, which missed consensus estimates of 45% and decreased by 7.5% from Q2/19 (was 43%). During the call, management attributed lower gross margins to a ramp-up in sales in California. Cresco Labs introduced recently its own in-house brand of dried flower in the market as it attempts to create a brand presence.
Termination of VidaCann acquisition boosts liquidity. With the termination, Cresco Labs strengthens its balance sheet by ~120M, and focuses on capital allocation with the best return on investment. In our view, VidaCann has a decent number of dispensaries open (currently 13, with plans to have 20 by Q1/20) but has a smaller market share per dispensary compared with its peers. Of note, Trulieve has 40 dispensaries and sold ~40M mgs of THC for the week of November 15-21, or ~1M per store. While VidaCann has 13 dispensaries and sold ~2.4M mgs THC during the same week, or 186K mgs per store. VidaCann also lacks a significant presence in selling dried flower (high-growth segment in the Florida market) compared with its peers. Cresco Labs would have likely had to invest additional capex into VidaCann to ramp up cultivation.
CL announces $38M sale-lease-back agreement. The sale-lease-back agreement is signed with Innovative Industrial Properties (NYSE:IIPR) for Cresco's facilities in Michigan and Ohio. With VidaCann cancelled, the sale-lease back, and the $30M in cash Cresco is expected to receive from the closing of the Origin House acquisition, we estimate Cresco Labs balance sheet to have about ~130M in liquidity. We view this as favorable compared with ~$60M cash gap, before the VidaCann termination and sale-lease back.
Key takeaways. Overall, it was a neutral quarter for Cresco Labs. Revenue growth increased although at a decelerating pace over the previous quarter. However, we estimate Cresco Labs now has sufficient cash to last six quarters, which should bring it to a cash-flow positive position without having to do an additional financing. Cresco Labs is expected to report Q4/20 results on or about ~April 30, 2019, and analyst are estimating ~46.1M in revenue for Q4/20.
Shares of Cresco Labs closed Thursday's trading session down 3% to C$7.23. Cresco Labs stock trades at a market cap of C$879.1 million.
To read our full disclosure, please click on the button below:
The Content contained on this page (including any facts, views, opinions, recommendations, description of, or references to, products or securities) made available by SmallCapPower/Ubika Research is for information purposes only and is not tailored to the needs or circumstances of any particular person. Any mention of a particular security is merely a general discussion of the merits and risks associated there with and is not to be used or construed as an offer to sell, a solicitation of an offer to buy, or an endorsement, recommendation, or sponsorship of any entity or security by SmallCapPower/Ubika Research. The Reader should apply his/her own judgment in making any use of any Content, including, without limitation, the use of any information contained therein as the basis for any conclusions. The Reader bears responsibility for his/her own investment research and decisions. Before making any investment decision, it is strongly recommended that you seek outside advice from a qualified investment advisor. SmallCapPower/Ubika Research does not provide or guarantee any financial, legal, tax, or accounting advice or advice regarding the suitability, profitability, or potential value of any particular investment, security, or information source. Ubika and/or its affiliates and/or their respective officers, directors or employees may from time to time acquire, hold or sell securities and/or commodities and/or commodity futures contracts in certain underlying companies mentioned in this site and which may also be clients of Ubika's affiliates. In such instances, Ubika and/or its affiliates and/or their respective officers, directors or employees will use all reasonable efforts to avoid engaging in activities that would lead to conflicts of interest and Ubika and/or its affiliates will use all reasonable efforts to comply with conflicts of interest disclosures and regulations to minimize the conflict.