SmallCapPower | February 29, 2016: The Prospectors & Developers Association of Canada (PDAC) conference is taking place in Toronto on March 7-9, and although it might not bring as much attention as in the heydays, some miners are going into the convention with a head of steam. The 'Fear Trade', especially with talk of a U.S. recession, seems to be pushing the gold price past US$1200, but will it hold and continue higher? Regardless, the stocks on our list today are among the biggest price gains so far in 2016.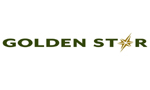 Golden Star Resources Ltd. (TSX: GSC) – $0.53
Gold
Golden Star Resources Ltd. (Golden Star) is a gold mining company that holds 90% interest in the Wassa, Prestea and Bogoso gold mines in Ghana. The Company is also engaged in the brownfield development projects at its Wassa and Prestea mines. The Wassa mine is located approximately 35 kilometers east of the town of Bogoso, Ghana.
Market Cap: $311,804,098

Revenue (LTM): $355,002,304

Cash and ST Investments (LTM): $36,838,298

YTD Price Change: 126%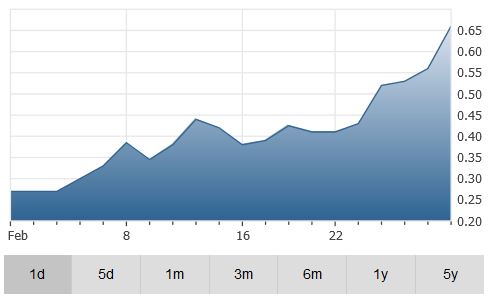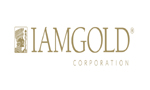 IAMGOLD Corp. (TSX: IMG) – $3.27
Gold
IAMGOLD Corporation (IAMGOLD) is a mid-tier mining company with four operating gold mines on three continents. The Company mines include Rosebel Gold Mine, Essakane Gold Mine, Sadiola Gold Mine and Yatela Gold Mine. IAMGOLD operates in West Africa, the Guiana Shield of South America and Quebec and has a pipeline of development and exploration projects. IAMGOLD holds 95% ownership in the Rosebel Gold Mine, which is located in the Suriname, South America.
Market Cap: $1,287,835,924

Revenue (LTM): $1,199,349,670

Cash and ST Investments (LTM): $800,724,540

YTD Price Change: 66%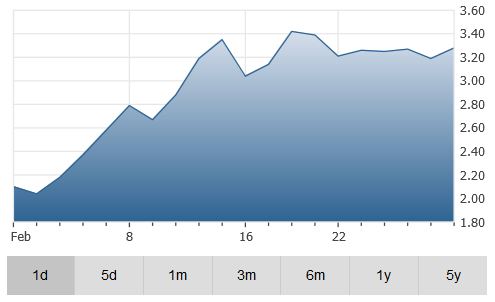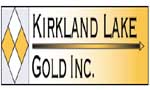 Kirkland Lake Gold Inc. (TSX: KGI) – $7.91
Gold
Kirkland Lake Gold Inc. is a Canada-based gold mining company, an operating and exploration gold company in Kirkland Lake, Ontario, which is located in the Lower Abitibi Greenstone belt in northeastern Ontario. The Company owns the five former high grade mines that produced 22 million ounces of gold at an average grade of 15.1 grams per ton.
Market Cap: $892,996,848

Revenue (LTM): $224,699,000

Cash and ST Investments (LTM): $83,390,000

YTD Price Change: 63%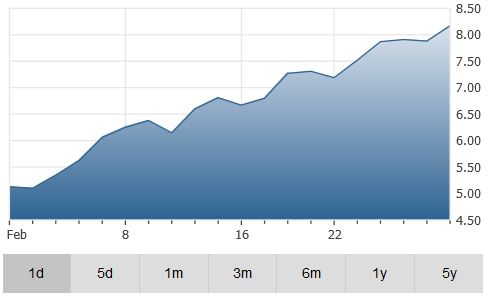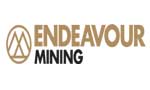 Endeavour Mining Corp. (TSX: EDV) – $11.48
Gold
Endeavour Mining Corporation is an intermediate gold producer delivering growth. The Company owns five gold mines producing approximately 580,000 ounces per year in Cote d'Ivoire, Mali, Ghana, and Burkina Faso. The Company has Proven and Probable mineral reserves of approximately 4.8 million ounces and Measured and Indicated mineral resources of approximately 8.5 million ounces.
Market Cap: $677,553,147

Revenue (LTM): $741,223,623

Cash and ST Investments (LTM): $42,325,504

YTD Price Change: 50%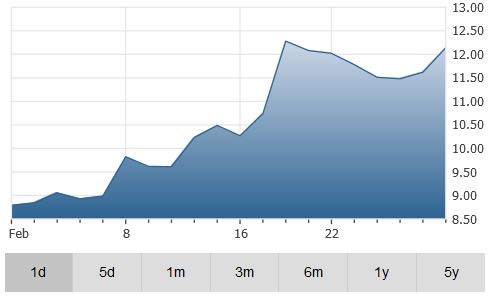 Guyana Goldfields Inc. (TSX: GUY) – $4.39
Gold
Guyana Goldfields Inc. (Guyana Goldfields) is a Canada-based mineral development and exploration company focused primarily on the acquisition, exploration and development of gold deposits in Guyana, South America. The Company has one advanced development-stage project, the Aurora project, which is located in Guyana. The Company owns a 100% interest in the Aurora Project, which has total proven and probable reserves of approximately 3.48 million ounces of gold. It also holds a contiguous 216,888 acre land package located in the Aranka district of Guyana approximately thirty kilometers northeast of the Aurora Project, known as the Aranka Properties, which consist of a number of separate properties, including Sulphur Rose.
Market Cap (mm): $669,327,711

Revenue (LTM): $0

Cash and ST Investments (LTM): $24,676,454

YTD Price Change: 43%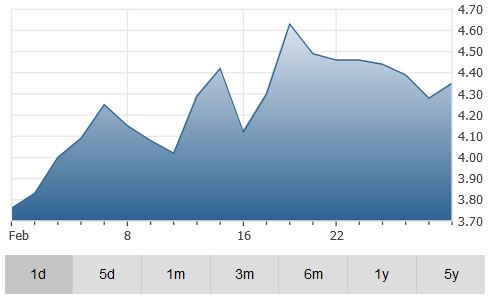 DISCLAIMER

The Content contained on this page (including any facts, views, opinions, recommendations, description of, or references to, products or securities) made available by SmallCapPower/Ubika Research is for information purposes only and is not tailored to the needs or circumstances of any particular person. Any mention of a particular security is merely a general discussion of the merits and risks associated there with and is not to be used or construed as an offer to sell, a solicitation of an offer to buy, or an endorsement, recommendation, or sponsorship of any entity or security by SmallCapPower/Ubika Research. The Reader should apply his/her own judgment in making any use of any Content, including, without limitation, the use of any information contained therein as the basis for any conclusions. The Reader bears responsibility for his/her own investment research and decisions. Before making any investment decision, it is strongly recommended that you seek outside advice from a qualified investment advisor. SmallCapPower/Ubika Research does not provide or guarantee any financial, legal, tax, or accounting advice or advice regarding the suitability, profitability, or potential value of any particular investment, security, or information source.