Earnings growth can be one of the best indicators of a company's health
SmallCapPower | September 15, 2016: Earnings per share (EPS) is calculated by taking total earnings and dividing it by the number of outstanding shares. Increases in earnings can be seen as a positive sign that a business is healthy and growing. However, earnings can also be increased by reducing costs which, although make a company more efficient, is not sustainable and does nothing to develop the business. The companies on our list today have seen their EPS grow at a compounded annual growth rate (CAGR) of more than 80% since reporting in fiscal year 2013.

Sandvine Corp. (TSE:SVC) – $2.89
Communications & Networking
Sandvine Corporation develops and markets Network Policy Control solutions for communications service providers. The Company's Network Policy Control solutions consists a hardware platform and software modules that are bundled together to provide a system for broadband communications service providers to identify (video streams, such as Netflix, Voice over Internet Protocol traffic, such as Skype, or online gaming), report on and take action on the data traversing their networks. Its hardware platform, Policy Traffic Switch (PTS) product line includes over three hardware models, the PTS 22000, PTS 24000 and PTS 32000.
Market Cap: $406.09 (M)
EPS CAGR 2013-2015: 97.48%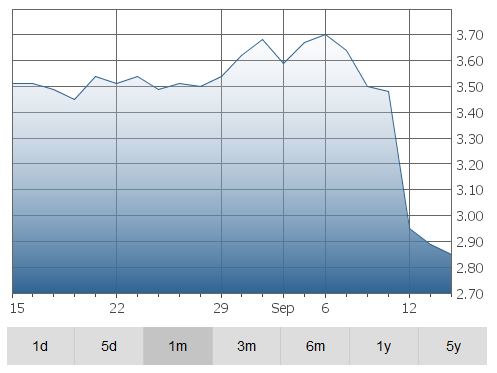 Exchange Income Corp. (TSE:EIF) – $34.47
Airlines
Exchange Income Corporation is focused on opportunities in two sectors: aviation services and equipment, and manufacturing. The Company operates through two segments: Aviation, which provides scheduled airline and charter service and emergency medical services to communities located in Manitoba, Ontario and Nunavut. These services are provided by Calm Air, Perimeter, Keewatin, Bearskin, Custom Helicopters and other aviation supporting businesses.
Market Cap: $984.42 (M)
EPS CAGR 2013-2015: 95.18%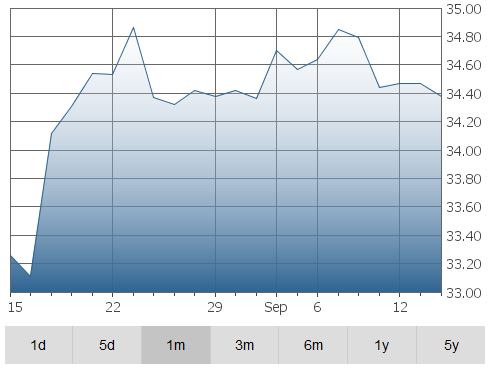 EnerCare Inc. (TSE:ECI) – $18.40
Personal Services
Enercare Inc. is a Canada-based company engaged in home services and sub-metering businesses. The Company operates through two segments: Home Services and Sub-metering. Its Home Services segment is engaged in the provision of water heaters, furnaces, air conditioners and other heating, ventilation and air conditioning (HVAC) rental products, protection plans and related services. Through its subsidiary, Enercare Solutions Inc., it operates the Home Services business, which has four business activities: Rentals, Protection Plans, HVAC Sales and Other. Its Sub-metering segment is engaged in the provision of sub-metering equipment and billing services. The Company, through EnerCare Connections Inc., provides sub-metering services for electricity, thermal and water.
Market Cap: $1,912.10 (M)
EPS CAGR 2013-2015: 93.22%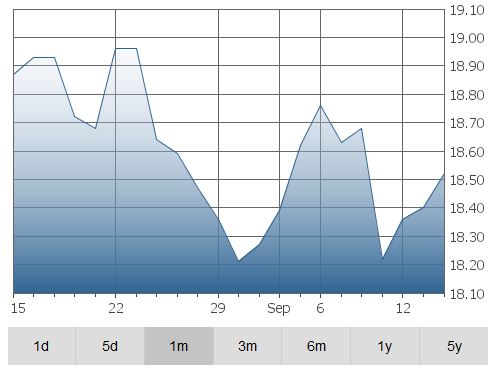 Absolute Software Corp. (TSE:ABT) – $7.00
IT Services & Consulting
Absolute Software Corporation is engaged in the development, marketing and support of endpoint security and data risk management solutions to commercial, healthcare, education and government customers. The Company operates through Data and Device Security segment. The Company offers solutions for devices, such as computers, laptops, tablets and smartphones. The Company's solutions are delivered in a software as a service (SaaS) business model. The Company's solutions and technology include Absolute Data and Device Security (Absolute DDS), which enables customers to secure endpoints, asses risk and respond to security threats; Persistence Technology, and Persistence Services.
Market Cap: $272.77 (M)
EPS CAGR 2013-2015: 82.57%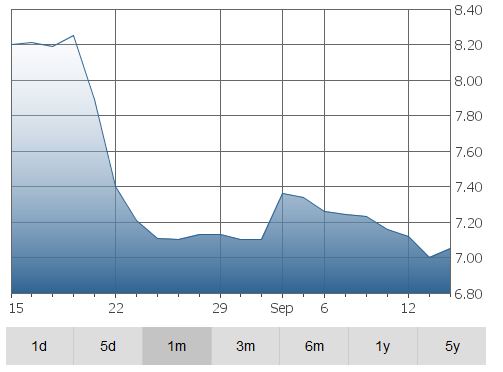 The Content contained on this page (including any facts, views, opinions, recommendations, description of, or references to, products or securities) made available by SmallCapPower/Ubika Research is for information purposes only and is not tailored to the needs or circumstances of any particular person. Any mention of a particular security is merely a general discussion of the merits and risks associated there with and is not to be used or construed as an offer to sell, a solicitation of an offer to buy, or an endorsement, recommendation, or sponsorship of any entity or security by SmallCapPower/Ubika Research. The Reader should apply his/her own judgment in making any use of any Content, including, without limitation, the use of any information contained therein as the basis for any conclusions. The Reader bears responsibility for his/her own investment research and decisions. Before making any investment decision, it is strongly recommended that you seek outside advice from a qualified investment advisor. SmallCapPower/Ubika Research does not provide or guarantee any financial, legal, tax, or accounting advice or advice regarding the suitability, profitability, or potential value of any particular investment, security, or information source. Ubika and/or its affiliates and/or their respective officers, directors or employees may from time to time acquire, hold or sell securities and/or commodities and/or commodity futures contracts in certain underlying companies mentioned in this site and which may also be clients of Ubika's affiliates. In such instances, Ubika and/or its affiliates and/or their respective officers, directors or employees will use all reasonable efforts to avoid engaging in activities that would lead to conflicts of interest and Ubika and/or its affiliates will use all reasonable efforts to comply with conflicts of interest disclosures and regulations to minimize the conflict.