Clients
Hempco Food and Fiber Inc, formerly Genview Capital Corp, is a Canada-based company, which provides hemp seed foods for humans and animals. The Company...
Nicola Mining Inc. (TSX-V.NIM) is a public resource mining company with a successful management team experienced in consolidating and unlocking asset value of its...
TIO Networks is a cloud based multi-channel bill payment processing and receivables management company, serving the largest telecom, wireless, cable and utility bill issuers...
Secova Metals Corp. (TSXV: SEK) is a Canadian gold exploration company based in Vancouver, BC focused on building a strong asset base through exploration...
Zecotek Photonics Inc. (TSXV:ZMS; Frankfurt: W1I, OTCPK: ZMSPF) is a photonics technology company developing scintillation crystals, solid‐state photo detectors, positron emission tomography scanning components,...
Healthspace (CSE:HS) is a leading provider of data management services to municipal Environmental Health ("EH") department across north America. The company has grown from...
Relevium is a TSX and Frankfurt listed company focused on growth through the acquisition of businesses, products and/or technologies within the scope of the...
Fantasy Aces Daily Fantasy Sports Corp. is a daily fantasy sports gaming company focusing on daily fantasy sports contests for the web, social gaming...
Hatch Interactive Technologies Corp. was founded in 2011 with a vision to develop, market and monetize innovative mobile applications. The Company's focus is to...
SQI Diagnostics is a diagnostics company that develops the most advanced multiplexed tests and automated systems for customers who need to measure a wide...
Founded in 2006, VidWrx developed the first scalable, full-service video production solution. Using cloud-based online platforms and a North America-wide managed workforce of video...
Viscount is rapidly building a strong portfolio of exploration properties containing known deposits of silver and gold. Viscount has already targeted several highly prospective...
West Red Lake Gold Mines Inc. is a Toronto based company focused on gold exploration and development in the prolific Red Lake Gold District of...
Treasury Metals Inc. is a Toronto-based, TSX-listed mining exploration and development company developing and permitting the Goliath Gold Project located in Northwestern Ontario. The...
Earth Alive Clean Technologies is focused on the manufacturing and distribution of its proprietary and patented microbial technologies. The company uses state-of-the-art microbial technology...
Edgewater Wireless (TSXV:YFI) is revolutionizing WiFi infrastructure with our patented (20+) multi-channel WiFi solutions. A spin-off of defence industry R&D organization, Edgewater Computer Systems,...
As Canada's largest and most diversified carbon management solutions company, Offsetters helps organizations understand, reduce and offset their climate impact. Its team of industry...
Robix Environmental Technologies Inc. is an "industrial products/technology" company, offering to investors a unique opportunity to participate in a leading company in the business...
Saturn Minerals is a Canadian exploration & development company with a project focus on the Northern Williston Basin. This region is one of the...
PyroGenesis Canada Inc. ("PyroGenesis"), is a TSX Venture 50® clean-tech company (TSXV:PYR), is the world leader in the design, development, manufacture and commercialization of...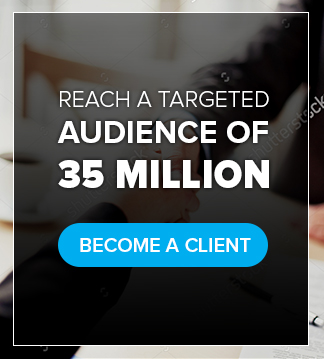 NEWS
SINGAPORE / ACCESSWIRE / May 26, 2016 / Zecotek Photonics Inc. (TSXV: ZMS) (FSE: W1I) (the "Company"), a developer of leading-edge photonics technologies for...
Disclosure
These Smallcappower featured sponsored companies have paid SmallCapPower.com a fee for coverage. See our full disclosure HERE >>