LATEST
MONTREAL, QUEBEC--(Marketwired - Oct. 25, 2016) - PyroGenesis Canada Inc. (TSX VENTURE:PYR)(OTCQB:PYRNF), a clean-tech company (the "Company" or "PyroGenesis") that designs, develops, manufactures and...
EDITORS PICKS
Royal Bank of Canada (NYSE:RY) investors are taking on exposure to the Canadian economy The main reason I prefer Canadian banks over their U.S. counterparts is...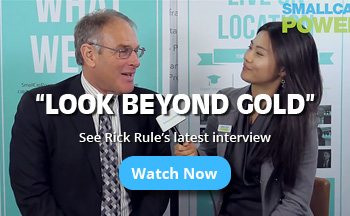 DON'T MISS
Date: Sep 30th – Oct 2nd, 2016 NIAGARA-ON-THE-LAKE, ON The 2016 Toronto Capital Conference brings together growth stage companies with investment professionals. The event (which...